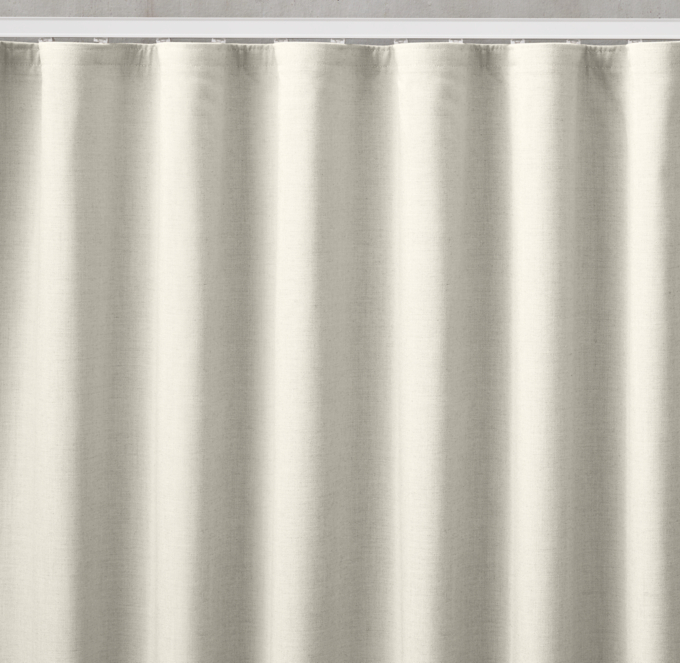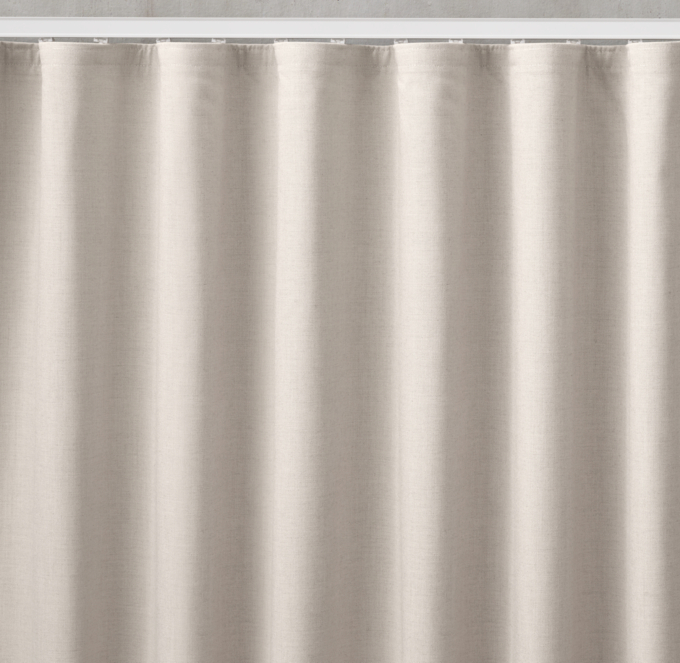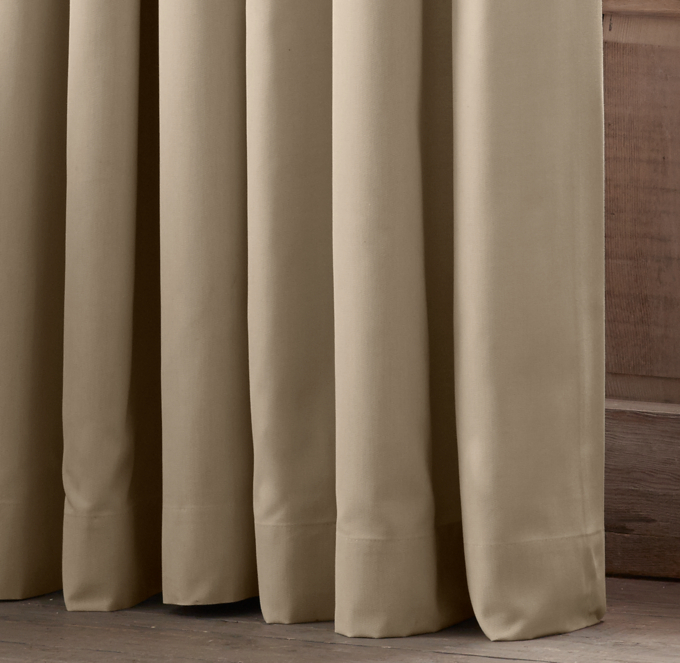 Product Description
Professional Design & Measure Services.
Free Shipping.
All Colors on Sale.
For help with ordering, or to schedule a measure or installation, please contact us via email at customwindows@rh.com or by calling 888.669.2809. Appointment availability and lead times vary by region.
Distinguished by a matte, flat weave and rich color, our versatile Perennials® Canvas drapery offers casual, relaxed appeal and the ultimate in stain and fade resistance indoors and out. Custom Ripple-Fold drapery features soft folds of fabric that glide effortlessly along a custom track (sold separately), creating a look that's simple and elegant. Designed and handcrafted in the USA, the custom panels are made using a generous amount of fabric for a fuller look.
Stocked fabrics ready to ship in 16 days.
IMPORTANT: Custom Ripple-Fold drapery is designed exclusively for use with our custom Logan, Essex or Standard track hardware systems (sold separately; shop all options here). In order for the drapery and hardware to be compatible, you must ensure that you provide the same drapery and track width measurements, panel configuration and window labels on both your custom drapery and custom track hardware orders.
Show Details +
Custom Perennials® Performance Canvas Ripple-Fold Drapery
All Colors On Sale